In South Africa: Ghanaians cautioned against raging protests
Ghanaians resident in South Africa have been advised to be vigilant and restrict their movements to safe areas as a result of potential danger arising from imminent protests against foreigners in the country.
Protest
The Ghana High Commission in a Travel Advisory to the Ghanaian community said "In the last month, individuals claiming to represent various groups against the presence of foreigners have announced or broadcast plans to attack, rusticate or remove foreigners from their jobs or workplaces and even out of the country from the beginning of September 2022".
The advisory noted that whilst the move was not a government or state policy of South Africa, "such activities by individuals or groups could degenerate into violence aimed at foreigners or threaten their lives, safety and livelihood".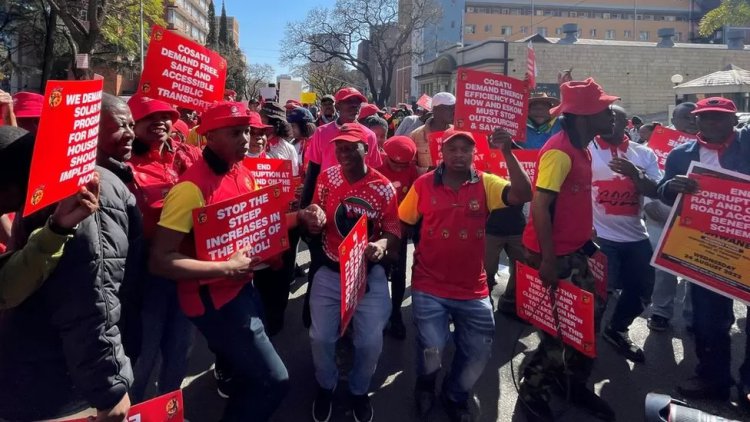 "The Mission would thus, like to advise members of the Ghanaian community to be vigilant to any such incidents, restrict their movements to safe areas, avoid mass gatherings and refrain from engaging in activities that could result in conflict, brawls or deterioration in their safety," the advisory reads.
"Members of the Ghanaian community may contact the Mission in case of emergency or any attacks on telephone numbers: 012-342-5847 or 0768-764-838 and via the following email address: [email protected] , [email protected]
Last month, people across South Africa took part in a nationwide strike in protest against the rising cost of living.
Singing songs from the country's liberation struggle, thousands marched towards the president's office, demanding reductions in prices.
Inflation has hit nearly 8% - the highest in 13 years - and around a third of South Africans are unemployed.
South Africa is the most unequal country in the world, according to the World Bank.
What's Your Reaction?